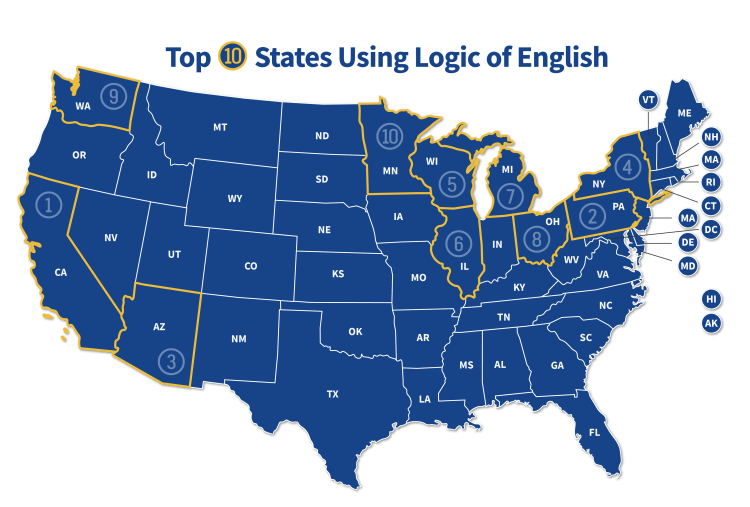 Supporting Schools in All 50 States!
Since 2011, our curriculum has been carefully designed to incorporate multiage and multimodal learning based on the Science of Reading!
Structured Literacy Approach With Teacher Flexibility and Student Adaptability!
Adjust your lesson plan to you and your students; our curricula are designed to ensure teacher support and student success.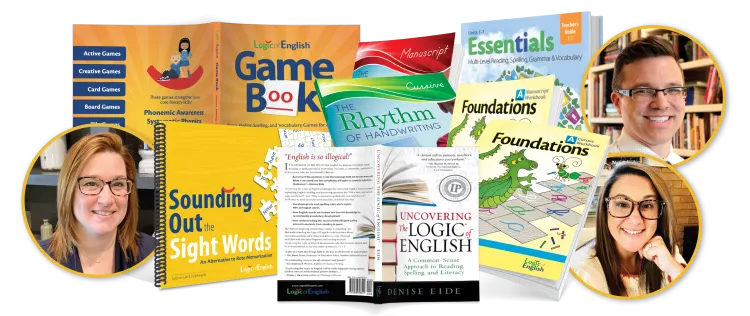 Reach out to our School Support Team for consultation, implementation support or information on training opportunities!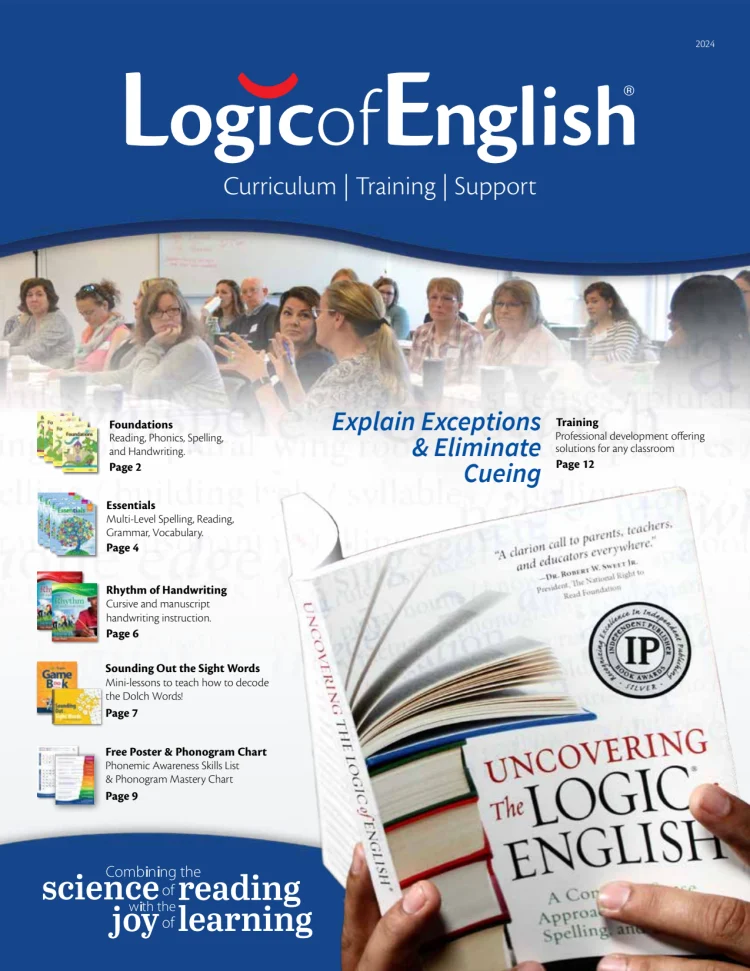 Our experts have carefully crafted each product to be adaptable to any needs, levels and ages! Foundations and Essentials can be used as a core curriculum and/or an intervention. On the other hand, Sounding Out the Sight Words, the Logic of English Game Book and our online courses are supplements that can help strengthen your lessons and your students' skills!
2023-2024 Logic of English catalog
Uncovering the Logic of English: The Book From Which Our Curriculum Stems
Conduct a book study in a group setting, large or small, or independently. Discuss core content with your peers, discover effective reading instruction and diversify the science of reading in your classroom!
Buy 40 Books and Save 40% »
Watch Book Study Now »